The Google Play Store, owned by the internet giants "
G
o
o
g
l
e
" contains almost 700,000 different apps and games and this week we will hand pick the top 10

Samsungeeks

android games!
Without any further due, the list begins with:

1- "Heroes of Order & Chaos"

Developed by the French company "Gameloft" , it is a game based on multiplayer battle strategies, and by the way this game would be considered as the first mobile game that makes it to the famous "MOBA" games list that is all about competitiveness , the game scenario described as a couple of rivals, each consisting of 3 or 5 players, one should destroy the entire base of the other opponent and destroy their defensive forts to achieve victory, and there are several stages, helping to buy weapons and equipment. But one of the best features of this game is got to be its graphics!
Download the game from here!
2 - "Ingress"

Developed by the Google devs "Niantic Lab", It's an interactive game that combines between reality and virtual reality, in an attempt to control a mysterious energy force in a positive way or destroying it.You have to m

ove through the real world using your Android device and the Ingress app to discover and tap sources of this mysterious energy. Acquire objects to aid in your quest, deploy tech to capture territory, and ally with other players to advance the cause of the Enlightened or the Resistance.




Oh! You should know one more thing, you can't play without an invite! so go an request one from




http://ingress.com
Download the game from here!
3- "Zenonia 5"
"Gamevil" is the company which developed this game, one of the best "RPG" games. The events revolve around the player selecting a character with heroic and high combat fighting skills being able to destroy of a world full of evil and greed, you will definitely enjoy the game levels which are full of excitement and suspense top notch high-resolution graphics.
Download the game from here!
4-

"Dragon Slayer"

Developed by the great company of "Glu Mobile" the industry leader in games for mobile devices, the game's story revolves around some fictional, mythological group of dragons and other evil alien that have skills and magical abilities, the player should combat and eradicate them using a set of clever strategies to defeat those creatures, and of-course to enjoy amazing graphics

Download the game from here!
5 -"Top Gear SSR" This game is developed by"BBC Worldwide" and it is a three-dimensional game, its goal is that as a player you have to customize a vehicle and tune it really well so you can drive it at high speeds to avoid obstacles.
Download the game from here!


6 -"Yesterday"
A very exciting and adventurous game developed by a company called "Bulkypix", and the story of this game takes place on the ambiguity of the disappearance of homeless people in the city of New York, and then those people are found burnt on the sidewalks,and because the media and the press are very discrete about it, the player chooses a character from among three characters to discover this mystery solving puzzle.
Download the game from here!

7 - "Jet Set Radio"
Developed by the global video game leading company "Sega" , fortunately now it is available for mobile devices, basically its a fun filled skiing game, which takes place among gang rebels wearing skis, trying to control the city of Tokyo, through the flexibility and the speed of the player in the writing and drawing on the walls, in turn chased by police to slow down their speed and cause damage for the players.

8 - "Sailboat Championship"
created by "Infinite Dreams" The game provides a sailing experience with a set of different race modes in a very realistic graphics frame.
Download the game from here!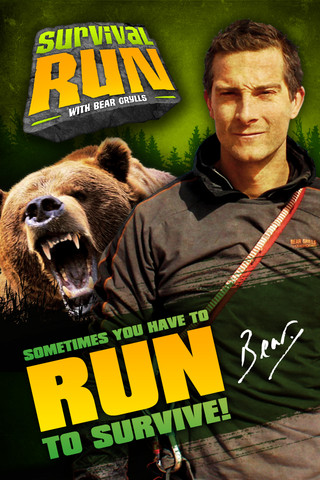 9 - "Survival Run with Bear Grylls"

Developed by "F84 Games", The game revolves around the attempt to escape from bears to survive through exciting, and terrifying adventures jogging along in different regions and harsh environments for gold coins, with the aid of special items to help the player escape, such as gliders for example.
Download the game from here!





10 - "LightSpeeder"

Introducing "Ayogo Games", the company which came up with this amazing racing game based on

You take control of a neon bike as it zips around an arena

at high speed within different environments and includes several levels, where you supply the vehicle with power strengthen their capacity to destroy other vehicles that stand in its way, this game is suitable for all ages.
Download the game from here!


Which game is your favorite? Please comment down below.